Assante 101 McIntyre welcomes the holiday season with festive cheer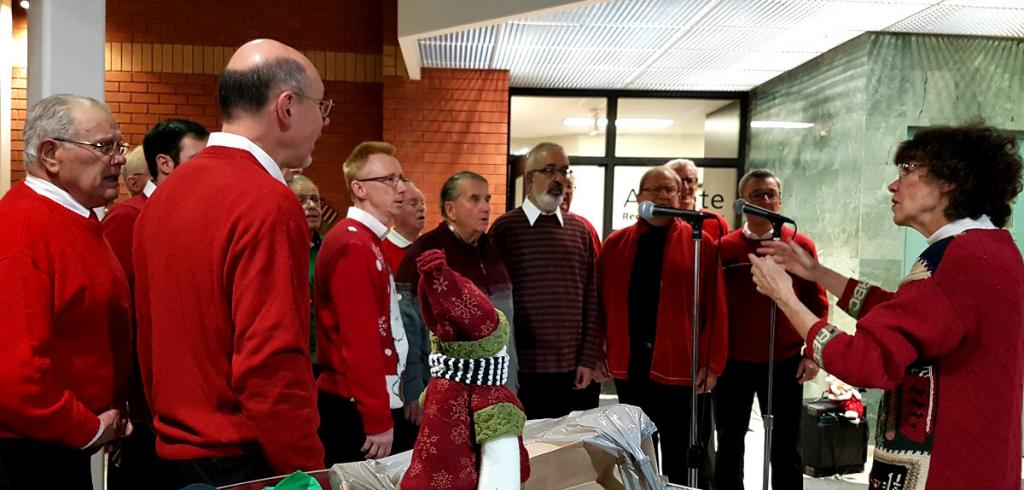 The Assante 101 McIntyre branch helped North Bay residents ring in the Christmas season with the 29th Annual Old Fashioned Christmas Walk. Held on November 24, 2017, the street party saw local business owners keep their doors open late into the evening to take part in the merriment and connect with their community.
This was the Assante branch's fourth year taking part in the event, and Christmas walkers were welcomed into the office with warm drinks, holiday treats, and the music of choirs and quartets.
"The event provides a wonderful opportunity for the advisors to celebrate the season with their clients," says Robin Danielson, Branch Manager at Assante 101 McIntyre. "It reinforces that the relationships we share with our clients at Assante 101 go beyond that of wealth management."
The celebrations continued outdoors as residents were treated to the ceremonial tree lighting, horse and wagon rides, as well as music and entertainment. To top it off, the entire evening was presided over by Santa Claus and Mrs. Claus, making it a festive occasion everyone could enjoy.