Assante advisor shows what artistic potential brings to a community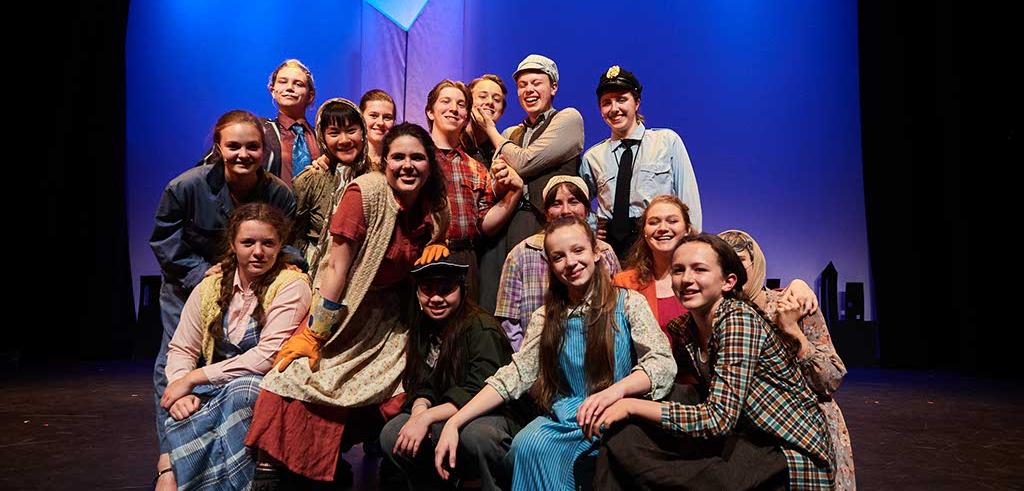 Photo credit: Arts Umbrella
For many, the purpose of community involvement is to build an environment that promotes unity, education and development, particularly among youth. Gary Lyons, Senior Wealth Advisor at Assante Financial Management Ltd. in Vancouver, has found that the best way to accomplish this and support young people in his community is through the arts.
Gary first saw the benefits of being involved in the arts when his daughter Eden joined Arts Umbrella, a premier not-for-profit arts education centre that was founded in 1979 by five parents who wanted to share the impact the arts had on their own lives. The centre works with schools in the Vancouver area offering classes and free-of-charge outreach programs in dance, theatre, music, and visual and media arts. For the past two years, Gary has been sponsoring the centre's Expressions Theatre Performances, which showcase the talents of its members and give over 2,000 at-risk and vulnerable students the gift of enjoying live theatre.
"Arts Umbrella has changed my daughter's life," says Gary. "She is passionate about musical theatre and will hopefully continue on professionally."
"She has made close friends with so many other passionate and like-minded children, and the instructors have been such positive role models. If our support gives just one other child the same experience as my daughter, then it is money well spent."
The contributions from supporters like Gary play a crucial role in helping Arts Umbrella achieve its mission to be Canada's leader in arts education for young people and deliver profound experiences through its commitment to innovation, excellence and inclusivity. Arts Umbrella reaches over 20,000 students each year, and in the past 40 years has helped more than 500,000 youth explore their artistic potential.