Assante shows commitment to giving back with motionball for Special Olympics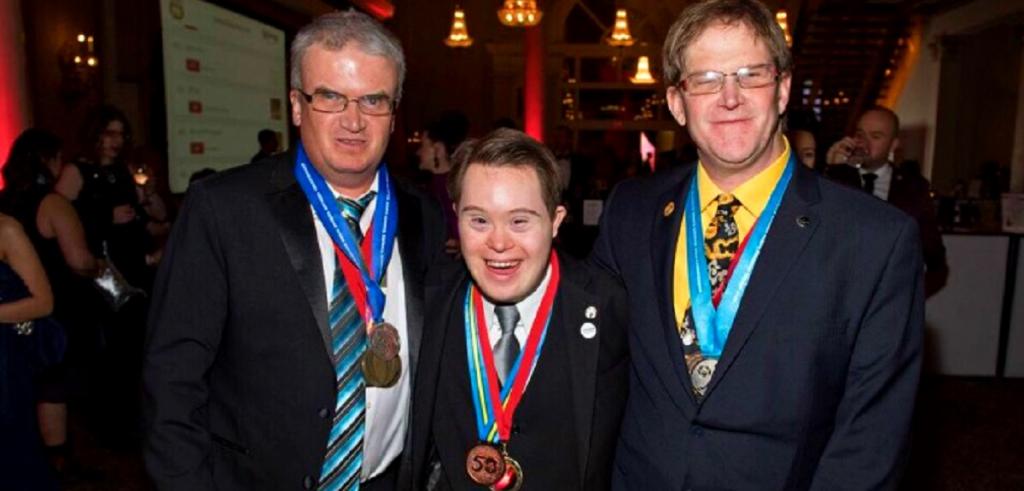 motionball for Special Olympics kicked off 2019 with its annual gala on February 1 at the Liberty Grand in downtown Toronto. The gala brought in $300,000 for a great start to the year, on top of the $1.9 million the organization raised in 2018.
The Toronto gala is one of the city's hottest events and included a VIP sponsor reception and dinner, followed by a party with seven live entertainment acts and DJ's across two ballrooms. The 2,500 guests had a chance to mingle with 30 Special Olympics Ontario athletes. A new feature this year was the Active Start pledge drive, which gives the gift of sport to children with intellectual disabilities. Each donation helps give more children, some as young as two, the opportunity to participate in life-changing Special Olympics programs.
Special Olympics is the world's largest sports organization providing training, coaching and support for children and adults with intellectual disabilities. Through local chapters, they work to improve the quality, opportunity and accessibility of sports to its members and raise awareness for the benefits they bring to make communities stronger.
CI Assante Wealth Management has been a proud sponsor of motionball for Special Olympics since 2002. Assante has a strong connection to the organization through President Sean Etherington, who co-founded motionball with his brothers Paul and Mark Etherington. The brothers started volunteering at events their parents hosted and quickly fell in love with the organization and the athletes it supports. After graduating from university, they launched motionball to get others in their generation involved in a worthy cause. An important part of their approach was to host events focused on young professionals. The organization and its cause appealed to many advisors and employees at Assante, some of whom have hosted their own motionball events.
"Giving back to our communities is an important part of Assante's culture, and motionball for Special Olympics is a cause I am passionate about and one that other Assante advisors and staff are involved in across the country," says Sean. "Our gala is a chance to celebrate the 45,000 Special Olympics athletes who inspire us daily, as well as an opportunity to raise funds and awareness for the programs and coaching our athletes rely on."
Since launching, motionball has expanded its properties to over 40 events, across 20 cities, 18 universities and 10,000 supporters. In that time, Sean and his brothers have come to understand the power of involving Special Olympics athletes in their events, which led to more collaboration initiatives, such as their flagship event Marathon of Sport, where athletes and supporters compete together in a variety of sports. As motionball's membership and fundraising grows each year, its mission remains the same: to work together to educate, integrate and celebrate the next generation of donors, volunteers and sponsors of the Special Olympics movement.