Assante sponsored golf tournament raises $57,000 for Make-A-Wish Atlantic Provinces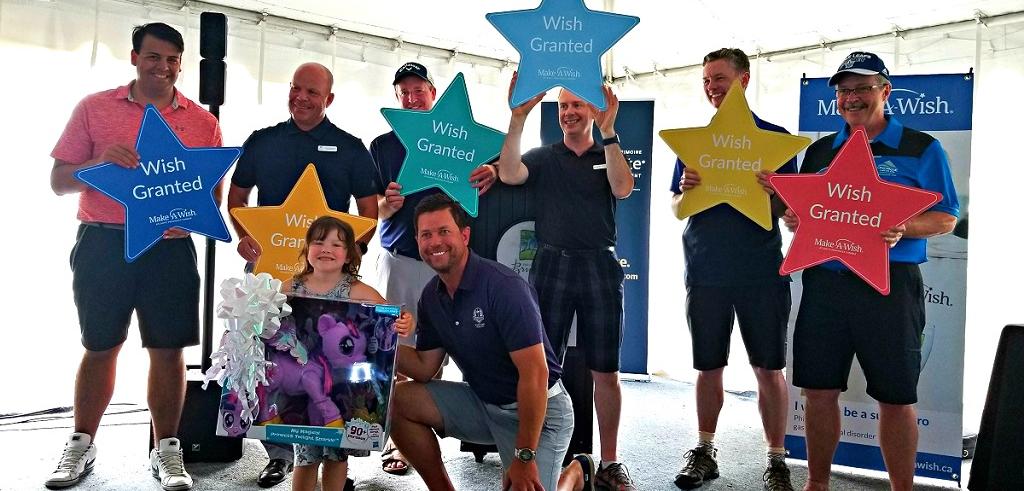 On July 19, 2018, Chris Ball, Senior Financial Planner at Assante Capital Management Ltd., and the Assante Hydrostone branch sponsored the 13th annual Charity Golf Classic for Make-A-Wish Atlantic Provinces at The Links at Brunello course in Timberlea, Nova Scotia. The efforts of Chris, the branch and tournament participants helped to raise $57,000 for the organization, enough to fulfill the wishes of four children facing life-threatening medical conditions.
The tournament was followed by a reception where keynote speaker Bryan Mudryk of TSN shared the story of his own battle with critical illness. Bryan also participated in the tournament as part of Chris' team.
Chris first came to understand the power a wish could have on a child when he saw a group of Wish Kids at Disney World while vacationing with his family in Florida. He has now been a board member of the Atlantic chapter since 2010 and served as Board Chair from 2013-2016.
"Being involved with Make-A-Wish has been a wonderful, uplifting experience," said Chris. "Seeing the strength and generosity of our wish children and their families is truly inspiring."
"I have witnessed how granting a wish not only helps in the treatment of the illnesses that our kids are dealing with, but also how these experiences are just as important and impactful to their families, especially their siblings."
Make-A-Wish Atlantic Provinces has granted 228 wishes since its inception and has budgeted to grant 25 wishes this year, the most in the chapter's history. Make-A-Wish Atlantic Provinces is an affiliate of Make-A-Wish International, the largest wish-granting organization in the world that has made dreams and wishes come true for more than 450,000 children with critical illnesses since 1980.