The basics of financial health - what they didn't teach you in school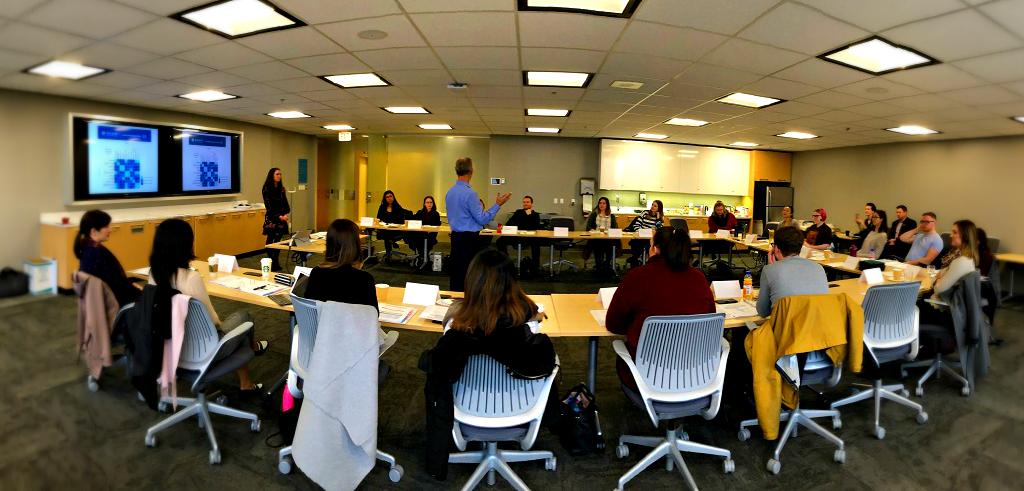 The media is filled with ads for financial products, investment advice and many more on how to spend your financial resources. How do young adults who have completed post-secondary education and are starting their careers, work toward financial independence? Understanding finances and our relationship with money sets the tone for core aspects of our life – from job satisfaction to personal relationships. Unfortunately, this necessary information is not taught in schools or discussed by many families.
Senior Wealth Advisor Paul Lermitte from the Assante Vancouver Centre (AVC) branch recognized the need for dedicated financial-planning tools for 20-somethings and created the Financial Bootcamp 12 years ago. The initiative is intended to help the children and grandchildren of AVC's clients as the likely main beneficiaries of their family assets. And prudent management will enable them to achieve long-term financial security.
This event includes many AVC advisors serving as presenters offering expertise in different areas. This year's event was held on Saturday, January 26, 2019 at the AVC offices. Demand has increased to the point where there are waiting lists.
The full-day interactive session is designed to instill personal growth in young adults and teach important lessons that aid their path to financial independence. Some of the topics covered include goal-setting, creating budgets, making investment decisions like RRSPs vs. TFSAs, and long-term career and life planning.
Attendee Lauren had this to say about her experience: "The bootcamp was fabulous! All the information is so important and should be taught in schools! I feel like I've got this secret tool that most people don't have."
Spencer Rolls, a Financial Planner at AVC and long-time Financial Bootcamp presenter, said, "The tools and education that young adults who attend our bootcamp receive, not only give them the confidence to make great choices in the years ahead, they also give their parents and grandparents–our clients–peace of mind knowing that their children will be able to build a solid financial foundation. This is a huge value to the families we work with."