Calgary branch raises thousands for Wood's Homes programs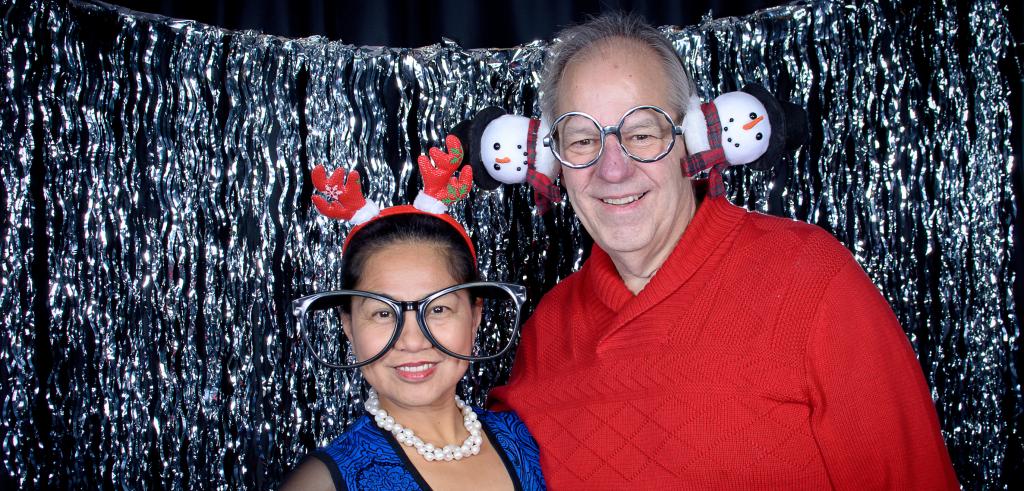 This Annual Holiday Cheers Event was held in the ballroom of the prestigious Calgary Petroleum Club on December 17th, where about one hundred and fifty clients, guests, and their families joined in to celebrate the spirit of the season. It was a fun-filled morning with something for everybody. Beyond the gourmet breakfast, Greg's son Scott's Jazz Ensemble performed an eclectic selection of Christmas tunes, a fun photo booth created an opportunity to pose and create a memory, family oriented table games, and even colouring books for the budding artists in the crowd were provided.
With most of our client events, we look for opportunities to support our community. The team at The Beacon Group of Assante selected Wood's Homes, a children's mental health centre, with more than 35 programs for children, teens and families to be the recipient of our fundraising. Their programs cover a very diverse range – from crisis and counselling, to street services, specialized learning programs, campus-based programs and community support.
CI Assante Wealth Management and Greg Snider teamed up to fund a match your contributions program that encouraged the participation of our guests. Representatives of Wood's Homes circulated throughout the room to meet and discuss their program with those interested and then facilitated the donations for us.
The Wood's team of professionals creates a Comprehensive Treatment Program tailored to each family's unique situations. The program supports mental illness, crisis management, parenting strategies, child development and more. It is a truly unique opportunity available to families who need it most. Our initial goal was to provide one family with a program through this event. We exceeded our goal and Wood's Homes can now help multiple families and youth in crisis through our donations.
This joint effort achieved over $5,000 for the charity!
Greg Snider, Senior Financial Planner from The Beacon Group of Assante Financial Management Ltd. in Calgary started this tradition in 2015. The entire team of The Beacon Group branch looks forward to celebrating our client relationships with their families, while making an impact with the local community in 2017.
Assante and The Beacon Group could not have done it without the support of our wonderful clients from Calgary and the surrounding area.
Photo: Greg Snider and his wife Priscila.