East coast Assante advisors are putting the fun back into charitable giving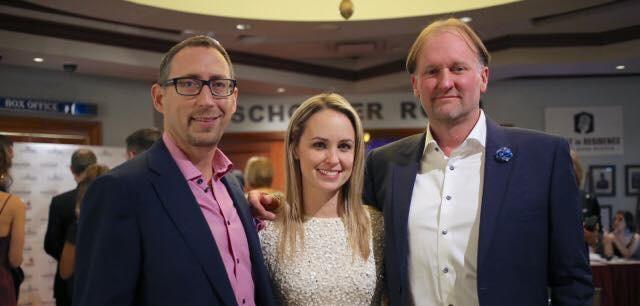 Photo Credit: snapd Halifax
On November 18, 2017, Senior Financial Advisors David Jones and Chris Rafuse of Assante Wealth Management's Hydrostone branch put on the fifth annual motionball Halifax Gala. The Halifax Gala is one of many events hosted by motionball across Canada to raise funds and awareness in support of the Special Olympics Canada Foundation (SOCF).
The event saw over 750 supporters, donors and volunteers of the Special Olympics movement gather at the Casino Nova Scotia Schooner Room for a chance to mix and mingle with Special Olympic athletes. This is the second event held by motionball in Halifax this year, bringing its total donation amount to approximately $150,000. Its first event, the Marathon of Sport Halifax held this summer, saw teams of young professionals and Special Olympic athletes participate in a series of sporting events and activities.
"Motionball and its events focus on the next generation of charitable givers, as well as education and awareness, so we can help break down the barriers and stigma around intellectual disabilities," says David Jones, co-event director. "It's a very rewarding initiative to be a part of, and you see those rewards in the hugs, smiles and impact it has on the individuals and their families."
David and Chris, who are also co-event directors, got involved in motionball after attending events held in Toronto by their friend Paul Etherington. Motionball runs about 19 events in 14 different cities across the country and has raised over $9 million for the SOCF since starting in 2002.
While the organization has grown, its mission to introduce the next generation of volunteers and donors to the Special Olympics movement has never changed. Through integrated social and sporting events, motionball works to create relevant, meaningful experiences that put the fun back in giving.