How bringing back the 80s brought awareness to those affected by breast cancer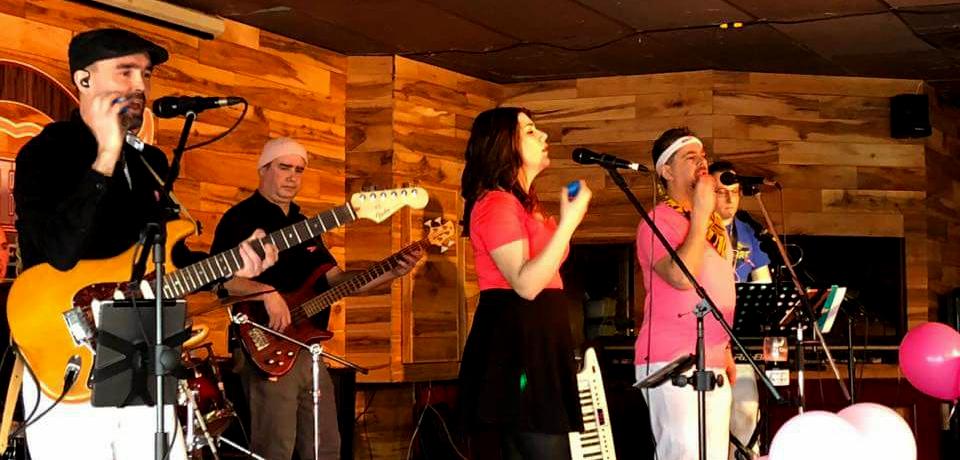 Jim Davison, Financial Advisor at Assante Financial Management Ltd. in Halifax, Nova Scotia, showed his support for cancer awareness month by raising over $2,700 for the Canadian Cancer Society and the fight against breast cancer with an 80s themed fundraiser. Local radio station Jack 92.9 was live on location to broadcast during the event and Jim's own band, Height Requirement – Totally 80s, played a collection of throwback music throughout the afternoon.
The timing of the event, held on March 24, 2018 at Parkside Pub in Dartmouth, Nova Scotia, was perfect for Jim. His practice had just moved into new office space and it allowed the whole team to come together to commemorate more than the business.
"With our new office, we felt it would be great to give back to the community," said Jim. "With March being cancer awareness month and my mother being a survivor, it was an obvious fit."
"Plus, who doesn't want to relive the 80s – the last decade of great dance music."
In addition to the music, the event consisted of a silent auction, trivia and prizes. Funds from the event will go towards research at the Canadian Cancer Society. The Canadian Cancer Society is a national, community-based organization whose mission is the eradication of cancer and to improve the quality of life of those living with cancer. It is the largest national charitable funder of cancer research in Canada, which has led to tremendous progress in understanding the causes and how to best treat it.