The Joy of Aging, What Your Mother Never Told You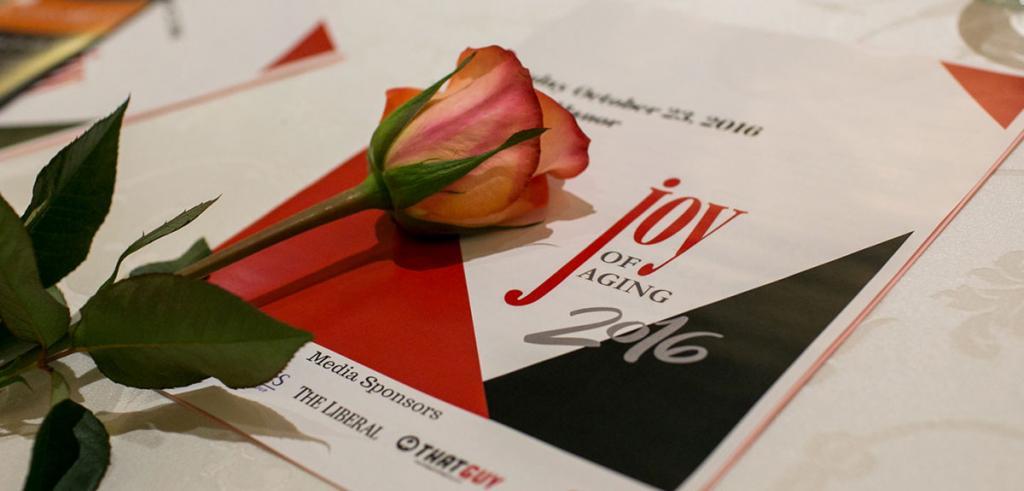 The Joy of Aging is a unique annual event for life-loving women over 40 who cherish their health and intend to keep it that way. By popular demand, the focus this year was on the 4 Secrets to a Healthier Life! 
On October 23, 2016, the audience treated themselves to a revitalizing morning, created with them in mind. Guests laughed, got inspired and enjoyed a very special morning with a healthy breakfast, live music, sponsor booths including interesting services and products, an outstanding silent auction and fabulous gift bags.
Proceeds from this year's Joy of Aging event helped fund the regional Domestic Abuse & Sexual Assault Care Centre at Mackenzie Vaughan Hospital. 
This volunteer-run event was launched in 2009 and organized by Tina Tehranchian and Janine Purves, Senior Financial Advisors at the Richmond Hill branch of Assante Capital Management Ltd. Joy of Aging has raised over $245,000 for Mackenzie Richmond Hill Hospital (formerly York Central Hospital).
Watch a promotional radio interview of the event featuring Tina and Janine.