Over 300 women celebrate 10 years of the Joy of Aging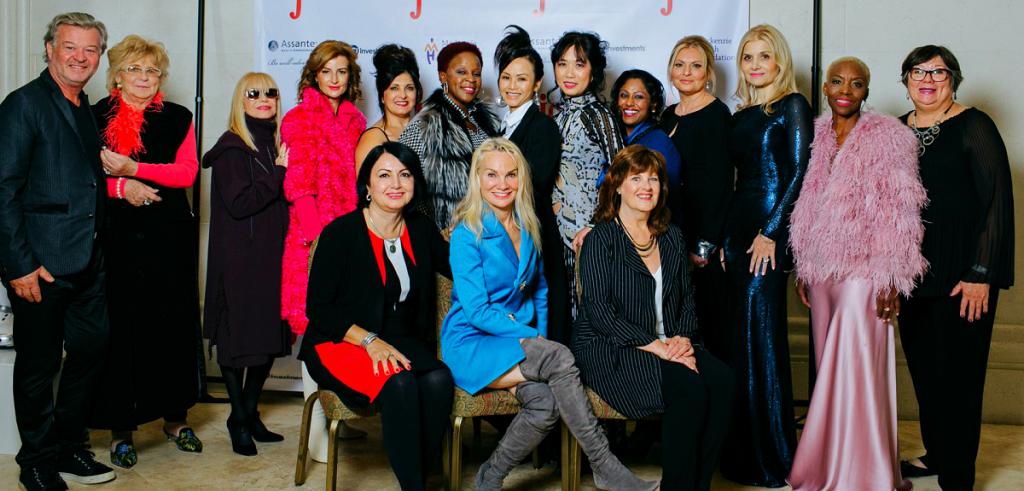 The Joy of Aging celebrated its 10th anniversary on October 14 at Bellvue Manor in Vaughan, Ontario, where more than 300 women gathered to focus on their health and vitality. Organized by Tina Tehranchian, Branch Manager and Senior Wealth Advisor, and Janine Purves, Senior Financial Advisor, of Assante Capital Management Ltd., the annual event has raised $342,000 for the Mackenzie Health Foundation since its inception in 2009.
Actress and comedian Martha Chaves, a veteran at Montreal Just for Laughs Comedy Festivals, hosted the event and kept energy levels high. Dr. Jennifer Pearlman, a nationally recognized expert on women's health, hormones and beauty, was the keynote speaker. Dr. Pearlman is Medical Director and owner of PearlMD Rejuvenation, and is a regular contributor to Canadian print and television news outlets. Attendees also enjoyed a nutritious breakfast, fashion show, live music, sponsor booths and silent auction.
"The Joy of Aging started as a simple idea to help raise funds for our local hospital and educate women about healthy aging and wealth management," said Tina. "With the overwhelming support of local businesses, our sponsors and volunteers, it has grown into a major annual event that hundreds of attendees look forward to."
"It has also definitely been the best team-building exercise for our branch," Janine agrees, saying the event has been a 10-year journey that has promoted teamwork within their branch. "The engagement of local businesses and community members in supporting our local hospital can make a difference for all of us."
This year's event raised over $35,000, which will help build and equip the new Domestic Abuse and Sexual Assault (DASA) Care Centre of York Region Mackenzie Vaughan Hospital. The facility will provide specialized care and support to women, men and children who have experienced domestic violence, sexual assault, elder abuse and human trafficking. A specially trained on-call team of registered nurses, social workers and physicians will provide 24-hour medical forensic care in a secure and private environment.