What it means to provide support for the local arts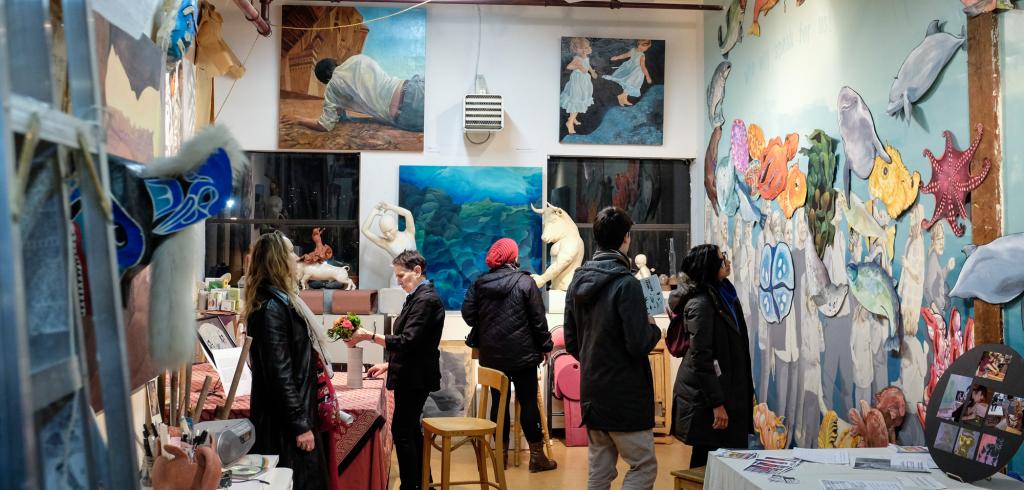 Photo Credit: Jodie Ponto
Once every year, Vancouver's east side is transformed when the Eastside Culture Crawl Society (ECCS) takes over the lakefront neighbourhood for its visual arts festival. This year's Eastside Culture Crawl took place from November 16-19, giving local and international artists four days to open their doors to the public and showcase their works, while allowing local enthusiasts to support Vancouver's diverse art culture.
One such supporter is Frank Malinka, Senior Wealth Advisor at Assante Financial Management Ltd., who started sponsoring the event ten years ago. Seeing an opportunity for further branch involvement, Ksenia Kovarsky, Financial Planner and recently appointed member of the ECCS's Board of Directors, brought the sponsorship to the attention of the Assante Vancouver Centre's advisors and Marketing Committee. Since then, support for the ECCS has become a branch-wide initiative to show their appreciation for local art and the community they work with.
"We were excited to be presented with an opportunity to support the Eastside Culture Crawl," said Colin Herrick, Wealth Advisor at Assante Financial Management Ltd. "It is a great local event that supports the Vancouver arts scene and aligns with the community values we hold here at the Assante Vancouver Centre. We look forward to contributing to this partnership for years to come."
The ECCS launched 20 years ago with a festival of 45 visual artists and a few hundred attendees. Today, the festival sees 30,000 visitors enjoying the work and displays of over 500 artists including painters, jewelers, sculptors, photographers, glassblowers and more. Many of the Assante branch's own clients participate or have a personal connection to the artists, making it a wonderful opportunity to network with clients, friends and family.