Looking Ahead: U.S. Election Insights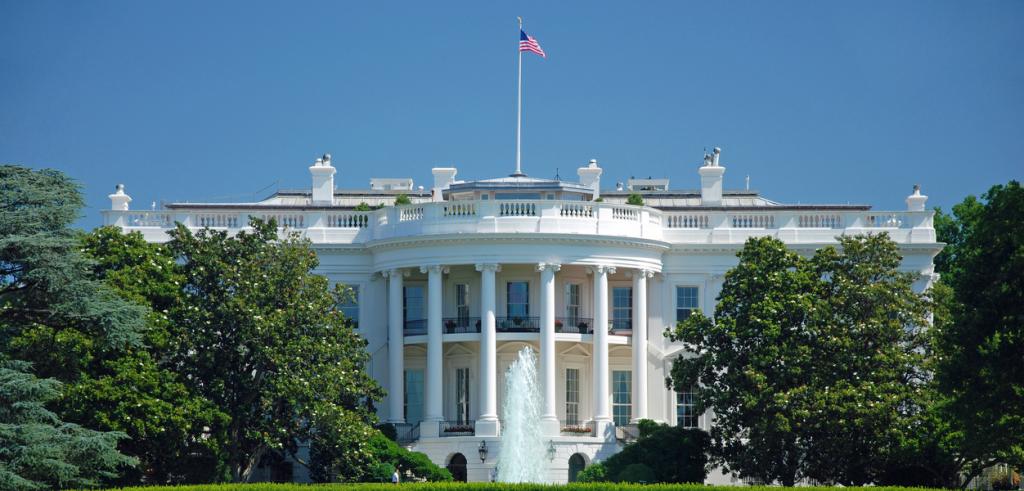 Economic Recovery and Fiscal Stimulus Matter More. As it concerns investment strategy over the next 3-6 months, the pace of reopening and economic recovery will likely have more of an impact than the election. In the wake of widespread business shutdowns due to COVID-19, U.S. fiscal stimulus is vital to help bridge the gap to a vaccine and/or a more complete reopening for individuals, businesses and state and local governments. The US$2.2 trillion Coronavirus Aid, Relief and Economic Security Act (CARES) act was passed in March 2020 and has largely been absorbed into the economy despite a significant portion of funds in the Paycheck Protection Program going unused.
Negotiations in Congress for another round of fiscal stimulus through the Health and Economic Recovery Omnibus Emergency Solutions Act (HEROs) should fall into the $1.8-2.2 trillion range. This massive amount is equivalent to 10% of annual U.S. GDP and will be disbursed and spent within a few short months after it is passed, giving a boost to the economy. The HEROs legislation includes provisions for additional federal unemployment benefits, state and local government aid, direct relief to individuals and dependents, tax loss carrybacks, and targeted aid to airlines, restaurants and small businesses. It seems likely to pass no matter who gets elected, but the exact timing, size and specifics are not yet agreed. The dynamics of passing the HEROs stimulus package may be somewhat dependent on the election strategy of each political party, but by itself and in conjunction with the economic recovery is probably more important than the election.
Congress is Equally Important to the President. Democratic candidate Joe Biden is leading in the polls, but the presidential election could swing either way, and could result in an electoral college upset akin to Trump vs. Clinton in 2016. The U.S. House of Representatives is likely to retain a Democratic majority. The Senate race is very tight and could swing either way. This is critical. If Biden wins AND the Senate flips to a Democratic majority, the immediate impact will be made with corporate tax rate increases in 2021. We would expect corporate income tax rates to increase to about 27% from 21%, thereby reducing earnings per share (EPS) and putting a damper on stock price growth.
Remember that U.S. EPS grew by 25% in 2018 after the Tax Cuts and Jobs Act of 2017, but two-thirds of that came from the tax cut passed by a Republican-led House, Senate and president, which were all politically aligned at the time (before the House flipped to Democrat). A reversal could dampen earnings and stock price growth for a period of time. On the other hand, if the Republican majority remains in the Senate and/or the presidency, a more muted impact on stocks is likely because middling and less-influential compromises will be required between the opposing majority-led House of Representatives, Senate, and White House to pass tax legislation.
Other impacts of a Biden presidency could be a reversal of executive orders impacting trade tariffs and alliances, immigration and environmental regulation, and increased individual and estate tax rates and limits. The net impact of these changes is difficult to predict but it does warrant careful monitoring, particularly with respect to the potential impact on specific sectors and companies.
Don't Fight the Fed. In recent months, the U.S. Federal Reserve (the Fed) has shown a consistent bias toward monetary easing in order to provide liquidity and support to financial markets. Zero interest rates, massive quantitative easing and unprecedented support for corporate and municipal bond markets have stabilized credit markets and subsidized equity risk premia, supporting stock prices. We expect this trend to continue for the foreseeable future leading to a "lower for longer" interest rate scenario. Further, the Fed has expressed a willingness to let inflation overshoot its symmetric 2% target, which could lead to some yield curve steepening if and when this plays out. Nevertheless, current implied 10-year U.S. inflation is 1.7% and we don't anticipate realized inflation going much above these levels until the unemployment rate drops significantly below its current level of 7.9%.
All told, we are more focused on the pace of economic recovery, its impact on particular sectors, the stimulus package and Fed policy with respect to investment strategy. Fundamentals matter most and the election doesn't matter as much to U.S. markets in the short-term, with the possible exception of a potentially sharp corporate tax increase if the Democrats sweep the House, Senate and presidency. Even so, that would likely dampen the growth rate with a one-time impact, not necessarily turn it downward for a significant period of time.