Update on CI Assante Wealth Management's Pandemic Response
At CI Assante Wealth Management, we are committed to supporting you through this difficult time and we extend our heartfelt wishes to all of our clients and business partners for your good health and safety.
We have seamlessly transitioned to this new environment and all aspects of our business continue to operate. You can continue to invest, make withdrawals and access account information, and our advisors have the resources they need to manage your investment and wealth planning needs capably and appropriately in today's market environment.
Assante was prepared with a robust pandemic response plan – which we began implementing in February – that allowed us to move quickly to protect the health of our employees, clients and business partners while continuing to operate our company. More than 95% of our employees are working remotely, with technology that allows them to perform their duties effectively and collaboratively. For those staff who must be present at our offices, we have taken additional steps to support them and assist them in maintaining social distancing.
Managing your accounts
Assante continues to process all transactions in a timely manner and we have adopted a number of electronic services to facilitate operations at this time, including the use of e-signatures and electronic funds transfers.
If you have any questions about your account, please contact your Assante advisor or call our Service Centre at 1-800-268-3200. You can also access your account online at Assante InvestorOnline and help flatten the curve by choosing secure electronic delivery of your statements.
Wealth Matters
For more information on how the pandemic is affecting financial markets, you can access our most recent Wealth Matters webcast.
As the pandemic develops, Assante continues to monitor and respond to developments in Canada and globally and the actions and recommendations of governments, health authorities and other institutions. We will provide further updates as necessary.
Assante is committed to providing you with the highest level of service and full and timely access to your accounts during this challenging period.
Thank you for your understanding and support.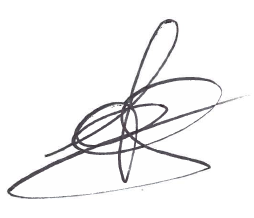 Sean Etherington
President
CI Assante Wealth Management