Update on Assante Wealth Management's Pandemic Response
We at Assante Wealth Management are committed to supporting you through this difficult time and extend our heartfelt wishes to our clients for their good health and safety.
We would like to update you on the steps we have taken to ensure a continued high level of service to you in the face of pandemic conditions and the ongoing market volatility, while at the same time protecting the health of our advisory teams and employees.
Assante has a robust Pandemic Response Plan, which we began implementing in February.
Measures we have adopted
Having a significant proportion of our critical staff work from home. All of our most essential teams have staff members working in alternate locations or from home.
Replacing in-person meetings with online meetings or conference calls.
Rescheduling non-essential training and postponing events.
Providing up-to-date information to employees, including travel advisories and reminders of preventative measures, through email and a dedicated internal website.
Additionally, we are asking employees to postpone all travel plans. If a delay is not possible, Assante is tracking employee travel and requiring that employees travelling outside Canada, or who live with someone who is travelling outside Canada, enter a 14-day quarantine upon the traveller's return.
Assante has made significant investments in technology so that our advisory teams and employees can work effectively and collaboratively while working remotely.
We continue to monitor and respond to developments in Canada and globally and the actions and recommendations of government, health authorities and other institutions. We will provide you with further updates as necessary.
If you have any questions about your account, please contact your financial advisor or call our Service Centre at 1-800-268-3200. You can also access your account online at Assante InvestorOnline.
Wealth Matters
For more information on how the pandemic is affecting financial markets, you can access our most recent Wealth Matters webcasts.
Thank you for your understanding and support. We wish you good health.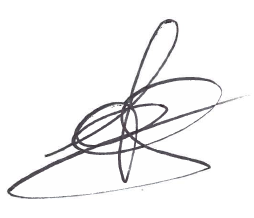 Sean Etherington
President
Assante Wealth Management